Features:
Heliospheric view
Bodies lighting and maps
Orbit and attitude
Instrument bore sight
Distances time evolution
Bow shock and magnetopause
Van allen belts (L-Shells)
South Atlantic Anomaly
Stars
Shadows
Ground trace
Ground stations with AOS/LOS
ASCII file data export
Image and movies generation
---
If you have suggestions to improve this tool, please, fill this form.

3DView Multimission is a tool for scientists that offers immediate 3D visualization of position and orientation of spacecrafts and planetary ephemerides.
3DView Multimission is a versatile, lightweight and interactive software, intended to be intuitive and easy to use.
The following missions are included: CoRoT, Rosetta, PICARD, Jason2, MRO/MSL, Mars-Express, Venus-Express, Cassini, Planck, Galileo, Ulysses, Voyager1-2, Stereo, Cluster, ACE, Wind, Geotail, SOHO, Giotto, Themis, Interball. Available data are discribed here.
The user has to specify both the spacecraft and the time range. The simulation parameters (such as coordinate system, central body, time step, ...) are set by default, the user being able to modify them.


A brief description of the Keyboard/Mouse and 3DView Multimission action correlation is given on the right.
For a deep description of the 3DView Multimission capabilities, go to tutorial.

| Action | Keyboard | Mouse |
| --- | --- | --- |
| Rotate scene | None | Left button |
| Translate scene up-down, left-right | Control | Left button |
| Zoom in and out | Shift | Left button |
| Rotate viewer | Shift | Right button |
---
Current relase 1.2: new features
Requirements

Java Runtime Environement 1.6 or higher
OpenGL 1.3+/DirectX9 for windows, 1.3+ for linux or Solaris
Screen resolution: 1024x768 minimum
See also java3D requirements

Supported platforms
3DView Multimission has been tested on Windows 2000, XP, Vista and solaris 2.8 but it should also work on other platforms as java web start and java3D 1.5.2 are available. For more information , see java3D compatibility table.
---
about
disclaimer
contact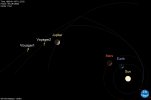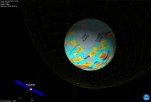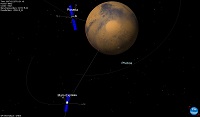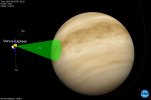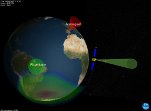 ---
More pictures and movie samples here.
---